I had the pleasure of hearing Cheryl Bishop bring a wonderful energy to her remarks at the Vancouver Mompreneurs event earlier today. Cheryl shared a wide-range of business advice. The follow points, in particular, resonated with me:
 Business is 95% psychology." ~ Cheryl Bishop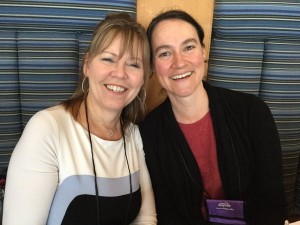 Cheryl emphasized that your thoughts (positive or negative) influence your actions that, in turn, determine your results. If you don't take action, you won't get any results. It's common sense and an oft-repeated piece of advice but I think it's worth repeating. Entrepreneurs, in particular, can get caught up in the "what-if" stress of running a business.
Are you listening or waiting to speak?" ~ Cheryl Bishop
I love this! Some days I worry that the art of conversation has been lost. Good dialogue is a give and take. As Cheryl remarked, good sales people talk and talk and talk whereas great sales people listen.
Follow-up is critical in your business." ~ Cheryl Bishop
Yes! Follow-up is essential and it takes time.  I agree with Cheryl's advice that you have to have a follow-up plan. After every event I attend, especially conferences, I include time in my schedule to follow-up by phone, email or social media. I've even been known to send handwritten cards via Canada Post!  Cheryl advises doing the follow-up within 24-hours. I suggest you establish a follow-up timeframe similar to your response time. By consistently following up, you show that you care about the people you've met and you add to your credibility.
Consistent, confident communication is essential for business success. What communication challenges do you face in your business?