Digital Cleanse Day 3:
How Many Social Networks?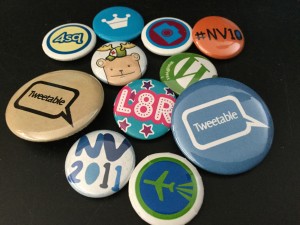 How many social networks do you belong to? Last time I checked, I had about 450 accounts. Now, I am decidedly ABOVE average as most of my accounts were created for research purposes. Mashable's research finds that the typical social media consumer has two accounts. If you're doing a digital cleanse, I suspect you are also above average.
A digital cleanse is a good time to revisit your social networks. Think about each account and ask yourself the following questions:
Do I use this social network all the time?
Do my friends/colleagues use this network?
Do I use this social network at home?
Do I use this social network for work?
Do I create content suitable to share on this network?
Do I know how to use this account?
Is this account for a current project?
Does this account amuse me when I'm bored?
Does the network still exist?
If you answered no to any of those questions, it might be time to break up with one or more social networks.
Before you delete, deactivate or close your account, consider whether or not it's important to you (or your business) to keep control of your name. (I'm aware of 21 other Angela Crockers who use social media. Maybe you have doppelgängers, too?) Also, consider that you may need to keep select accounts as the log-in for other purposes. For example, don't delete your Facebook profile if you manage any Facebook pages or groups.
When you're 100% ready to break up with a social network, proceed with the delete, deactivate or close procedure for that network. Generally, you'll find the appropriate link on your profile page. It will likely be tricky to find. The social networks don't want you to leave the party. It's ok if you're ready to leave! In some cases, there is a waiting period before your account is fully closed. Those social networks give you an out in case you change your mind. An oops is possible if you're digital cleanse ritual includes a nice Pinot Grigio!
More on the 30 day #digitalcleanse tomorrow. Hope to see you then!
(If you missed yesterday's installment, take a couple extra minutes to explore Turn Off Notifications. For links to the complete Digital Cleanse series, click here.)