For everyone, including writers, there are always necessary tasks that we don't really want to do. We may procrastinate or never accomplish these "to do" list items.
What's your nemesis?
Have you delayed writing a first draft?

Are you behind in your self-editing?

Have you got an abundance of neglected ideas?

Do you put off updating your biography?

Neglect your blog?
I'm certainly guilty of this last one.
Research* suggests we waste time and energy keeping these items on our to do list, and rescheduling reminders and, maybe even, worrying about what's not done. Somehow we have to find the motivation or, maybe, overcome our impulse control. How can we overcome procrastination?

* See Association of Psychology Science, Forbes, The New Yorker and many others.
In my opinion, the best thing to do is just do it. Get it over with and move on to other things. Finding the motivation to take action isn't always easy but I've never regretted taking care of the distasteful task first.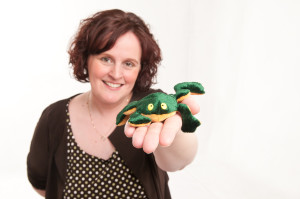 I first heard this about this approach at a Canadian Women in Communications luncheon in Vancouver back in 1990-something. I wish I could remember the speaker's name because he was compelling and dynamic. He described a mindset to tackle procrastinated tasks as moments to "swallow the frog" and that description has stuck with me. The phrase is now so commonly used that most don't know its origin. It's often attributed to Mark Twain but has its origin with French politician M. Gambetta circa 1872.
Swallow the frog. If you have to do something distasteful, just do it and be done. By making it the first item you accomplish for the day, you can get on with enjoying the rest of the day. No need to waste energy and time, wondering what the frog will taste like or how it will feel sliding down your gullet. Once you've done it, you know the answers to all these questions first hand.
Have you swallowed your frog today?